Student Government Association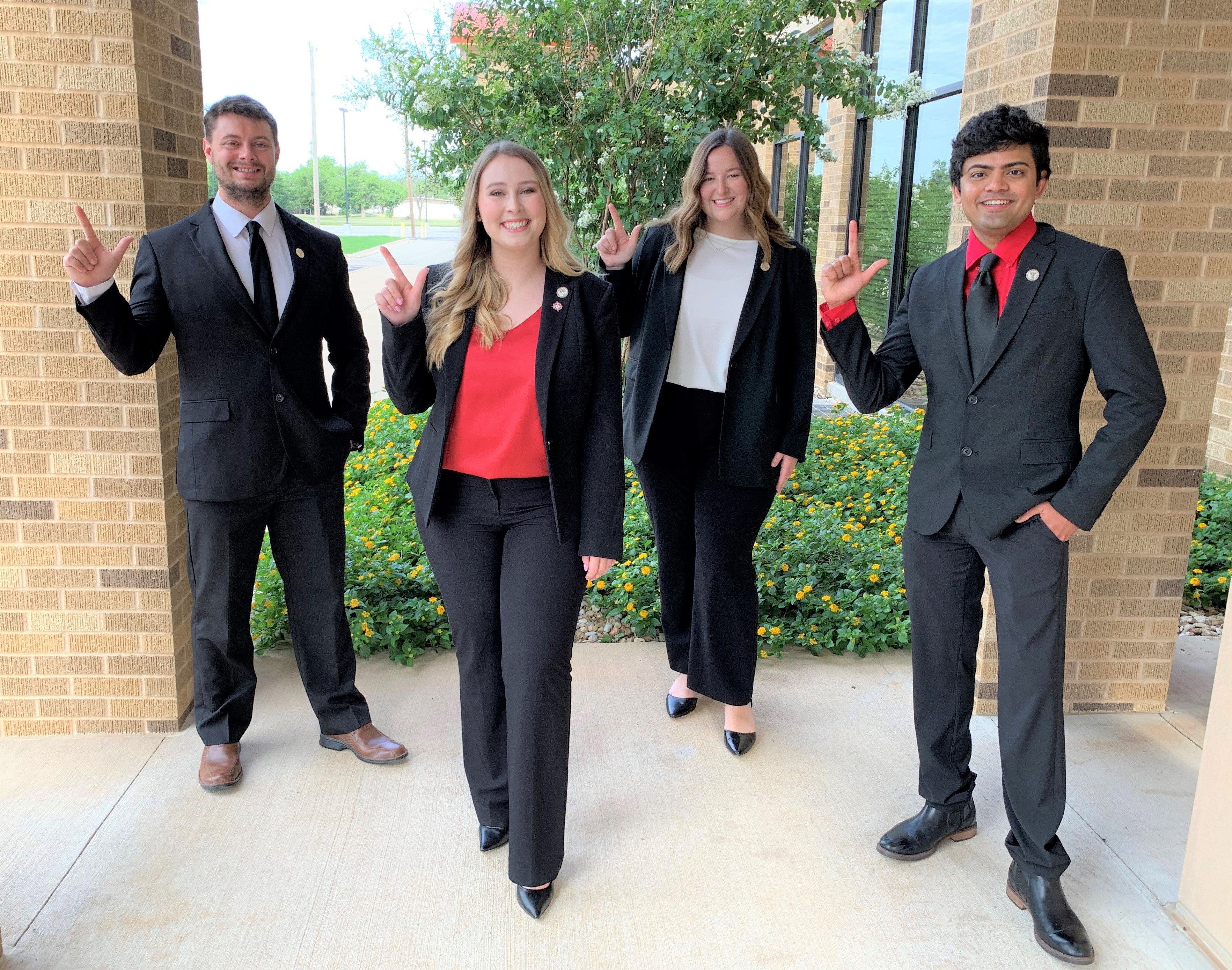 The Texas Tech University Health Sciences Center Student Government Association advocates for and represents student needs and interests. Collaborating with students, faculty, student organizations, administration and the community, we strive to promote a campus climate that is inclusive, supportive, and student centered.
The 澳门六合彩投注 Student Government Association is the institutional recognized governing body for students at the Health Sciences Center. It consists of representatives from each of the 澳门六合彩投注鈥檚 six schools, Biomedical Sciences, Health Professions, Medicine, Nursing, Pharmacy, and Population and Public Health. These representatives assist in the promotion, coordination and direction of student affairs and activities affecting the Health Sciences Center student body as an entity as well as encourage communication among the individual schools that compose the Health Sciences Center.
All HSC students are welcome to attend the various SGA social and service events held throughout the school year.
SGA Representatives are elected in September with outgoing Senators relinquishing duties at the banquet in April. All members of the Student Senate must be registered students at 澳门六合彩投注 with a GPA of 2.5 or more current and cumulative.
To find out more about HSC Student Government officers and representatives, social and service events, and issues that SGA is discussing, you can email us at 澳门六合彩投注.SGA@ttuhsc.edu or contact your school's Senator.